KITCHEN EQUIPMENT
Leveraging on our modern manufacturing unit, we offer a range of Commercial Kitchen Equipment that finds use in hotels, resorts, educational institutions, club houses, hospitals, industries and catering units. The equipment we manufacture are meant to serve various purposes of kitchen, including cooking, washing, serving, movement of food, and refrigeration. High quality components are used to ensure strength and durability of the equipment. All our equipment are robust in construction and are resistant to corrosion.
We have expertise in the manufacture of following kitchen equipments: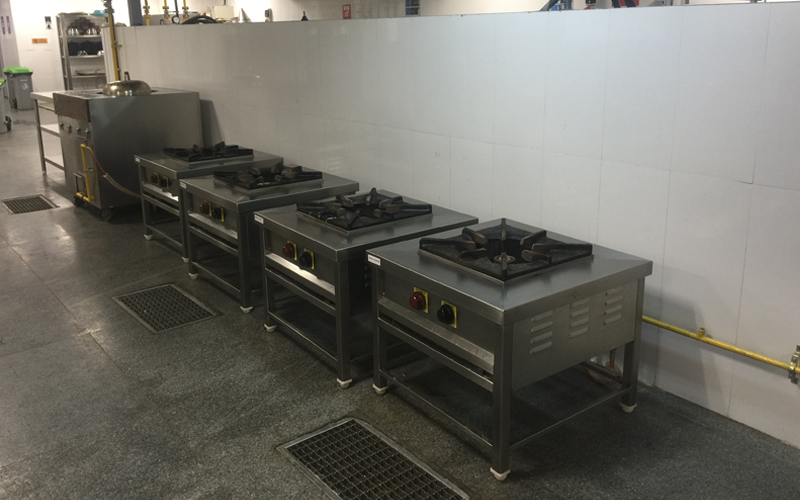 Cooking Equipments
We offer a comprehensive range of Cooking Equipment for diverse use in hotels, restaurants and catering industry. The cooking range we manufacture is suitable for preparation of every cuisine, including Indian, Chinese, Continental, Italian, Arabic, and others. These are constructed well in innovative designs for ensuring hassle free usage, less maintenance and flawless services. We also manufacture steam vessels for bulk preparation. High quality stainless steel is used in the manufacturing of the equipment for ultimate strength and corrosion resistance.
Washing Sinks
We are one of the leading manufacturers and exporters of Washing Sinks used at hotels, restaurants, industrial canteens, hospital canteens, fast food centers, service stalls, hostels, and colleges. Well known for their quality, these washing sinks have a high demand in the domestic market. These are designed exquisitely and are easy to install and use. The sinks are sturdy and robust and have enough space to par with the immense loading capacity. We have creative experts who design and develop the sinks to cater to the need of the customers.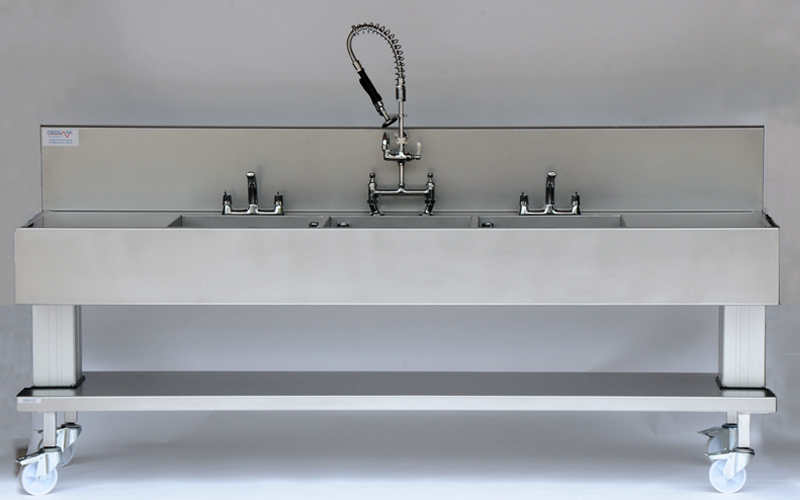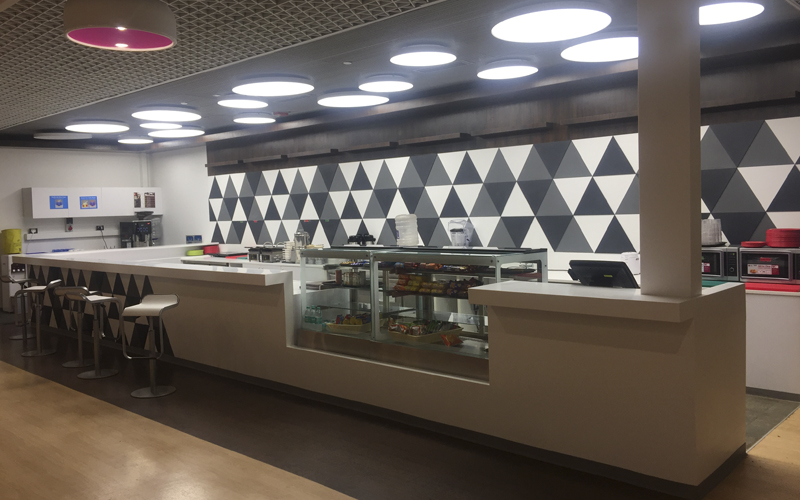 Serving Counters
We are a promising manufacturer and exporter of Serving Counters, well equipped with insulated stainless steel. The serving counters are available for various Bain Marie, pick up and disposal purposes. These counters have an elegant look to enhance the decor of the hotels, bars and restaurants. Our designers take the specified inputs from the customers to create the desired product. We assure that the counters are durable, abrasion proof and corrosion-resistant. These possess features, such as silver anodized top frame, drain plug, baskets with many dividers and castors, for easy handling.
Trolley's Equipments
Our comprehensive range of Trolly Equipment is manufactured from high quality raw material with premium finish. The equipment is greatly appreciated for its dimensional accuracy, durability and enhanced functionality. We design trolleys for various applications, such as masala trolley, tea and snacks trolley, hot food trolley, water jugs and glass service trolley, and other such trolleys. The trolleys are convenient for all purposes and has additional features in accordance with the purpose to be served. These sinks are appropriate for hassle free movement of goods in and out of the kitchen.